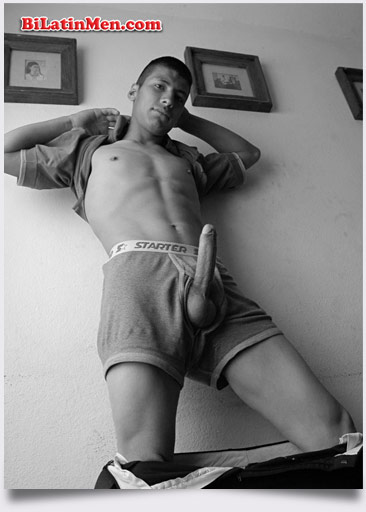 I got out of work on Thanksgiving Day. I got home and had a 30 pack of bud light.
I opened one up, laid back and watched television. It was about midnight and then I heard the door bell ring. I got up to see who it may be. It was my homie Rick, so I let him in.
Long story short, we started to drink and talking mess. A bit later he had to go to the rest room.
I was buzzed already. Not knowing he was in the restroom, I went in and took out my verga.
He was like, "Damn yo, hold up! I am here."
I said, "It's all good."
He moved towards me, pulled down my jeans and boxers, then he grabbed my verga.
As he held a grip on my uncut pito, I took him from behind and put him against the wall and pounded the shit out of his tight culo.