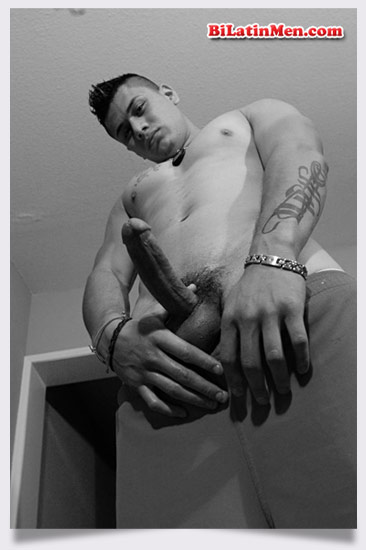 It was a Saturday morning when I was getting home from da club. It was a summer day, so my neighbors were gangbangers n well I talked to all of dem.
But der was diz one guy dat caught my attention. Dey call him Chino. So dat day it was like 3 am, n I decided to chill w dem n hang out.
When I called it a nite, I was inside my house. Then I heard someone knocking. N to my surprise it was Chino. I was surprised to see him.
He then asked if he could spend da nite cause he didn't feel like walking home. I was like, "Yeah sure."
So I took a shower. Then I came out and went to my room. N Chino was already in my bed. I didn't think n e thing of it. So I laid down next to him.
Next thing I know, he started grabbing my ass, touching my cock. Then he grabbed my face n started kissing me. He went down on me n sucked my dick n made me bust in his mouth.
One thing led to another. We went at it again, and I went down on him. He had a huge dick...9 inches…
I got on top of it. It hurt like hell, but once I got use to it I was riding it w no problem.
Til diz day we've been going out on da dl. (5 yrs together.) My baby chino, luv ya.