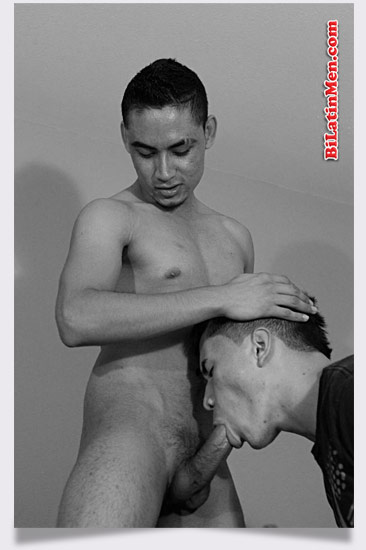 In 2005 on a very hot summer night, I finally got what I wanted. I am 6 feet tall with abs, and I have a 7 inch dick. I have always loved Latino boys. At the time of this story I was 21.
Alejandro, a beautiful, dark skinned Mexican boy, was staying with my parents for a little bit because he didn't have a place to stay. He was also 21 at the time, and he was a beautiful Latin man. Muy Caliente! (very hot)
I had the biggest crush on Alejandro. We were the best of friends and always talked about everything. I taught him English, and let me tell you we were tight.
One night I was layin in bed in the room next to him and he came into the room. I was nervous at first, wondering if he was ok. Then he asked me if we could fuck.
Not even two seconds later, I jumped out of bed and I sat him in the chair...I pulled down his pants and what popped out was an 8 inch dick....no shit! It was so hard and very delicious. I sucked it all down in my mouth. Then I licked his balls. He tasted delicious!
After a while of me sucking his dick, he asked me to stop because he didn't want to cum too fast. So I laid on my back, and he hopped on my dick. He bent over to kiss me and we fucked for what seemed like hours. He sucked on my verga. I finished him off by sucking his dick, and his cum went all in my mouth. It tasted amazing. I will never forget Alejandro. Love that man!