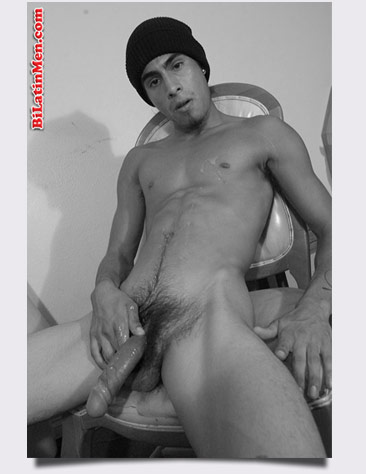 Well, my name is Johnny. I live in a small ass town called Casa Grande in AZ. Ain't much here…
I am 19 years old, 6'4" tall, 241 lbs,7 1/2 inch cock, half Mexican, half Italian.
Let me tell you about my friend. He's gay as gay can be, but I've known him for about 2 years. He's short and buff. He's really cool though. Forever he's been trying to suck my dick and get me to fuck him, but I'm straight
But one night he threw a party at his apartment and kept giving me shots after shots. I got soo fucked up. I knew what he was doing, but I was like fuck it. I was horny and needed some head, so I went with it.
As soon as everybody left, it was me and him. I asked him if he needed help cleaning up and he said, "No, but you can help me with something else."
I didn't know what he was saying, but I asked him if I could crash here tonight because I was too fucked up to drive home. He said, "Sure."
Well, I started to walk to the bathroom, but ended up on his bed. He then started to rub my dick. It felt so good and told him to "Suck me."
He swallowed the whole thing and I was moaning like a little bitch. He then asked me if I had ever fucked a guy in the ass. I said "No."
He didn't say anything, but he just sat on my dick and started to ride the shit out of it. It felt fucking bomb. His hole was so tight. We went on for like a hour, fucking him like a bitch.
I told him I was gonna cum. He just took my dick, put in his mouth and I nutted like 5 times (2 weeks cum).
He gives me blowjobs now almost every day, but I have a girlfriend, and he tells me she's stealing his nut.