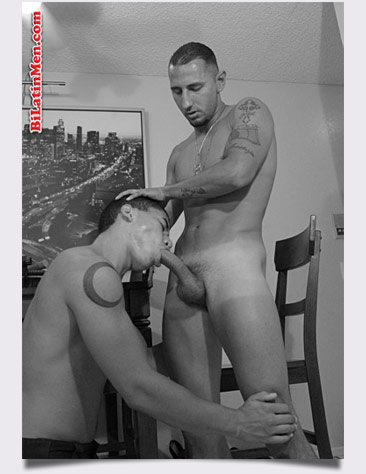 Hey, I'm 21 from MESA, AZ. About 3 months ago I was in a chat room, browsing, looking for some straight guy to suck his verga. I found this guy (TOMAS). I sent him a message, told him I wanted to suck his dick.
Two days later he replied and said yes, but nobody has to know. We exchanged numbers and started talking. Then I found out he was my brother's friend. He got nervous and I told him, "DON'T WORRY, I WON'T TELL MY BRO."
One day later he text me, asking if I wanted to suck his verga. I said sure. He told me to come over (he lives like 3min away).
When I got to his house, he was smokin weed. He took me to his room and pulled his pants down. WOW he has a big dick. I went down and started to suck on it. I was on his dick forever. I didn't want to let go. I was touching/licking all of his body.
About an hour passed, and he told me he was gonna cum, so he shot it all on my face.
He didn't fuck me cuz he said he ain't down to fuck guys. Days passed, and he txtd me that he wanted his dick sucked again and he wanted to try and fuck me. I'll write that story later.