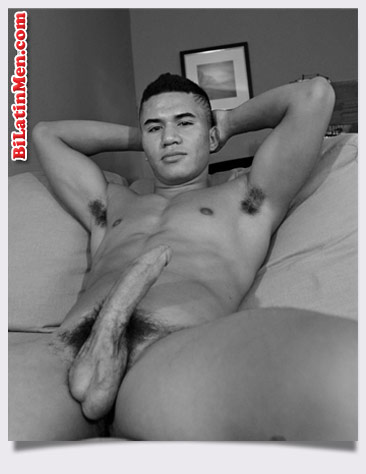 Well, this happened when the VMAs 2010 came out. My friend was having a party at his house and some of his friends were there.
Well, there was this one guy who caught my attention. He came up to me and was like, "So do you know the guy who's throwing the party?" I was like, "Yeah he's one of my friends!" Well his name is Kevin. Let me describe him. He's 23, light skinned, like 5'11", he was wearing a nice business like style clothes, black slacks and a dark blue dress shirt. He had a very clean face, and by the looks of his bulge in his slack he had it big!
Well back to my story. We started talking and drinking. When all of sudden he leaned into my ear and whispers, "Damn you look really sexy and I've never ever seen a guy like you before. You're really pretty, but I'm afraid to ask you, if you could give me head!"
I was like shocked and I told him, "Damn I thought you were straight!"
He said, "Yeah I am, but I want to try with you because you look really good!"
So without hesitation, I got up and grabbed his hand and led him to my friend's restroom.
We got in and I locked the door. He was afraid that someone might catch us. I was like, "Don't worry baby, I'll take care of you!"
So I kissed him and he kissed me back and then I kissed his neck. Then I unbuttoned his shirt and I took off his belt and unzipped his pants. I went back up to his neck and kissed him on his neck and his chest. Finally I got down on my knees and sucked his dick. He was moaning and pushing my head to deep throat his dick. I wasloving his big hands on the back of my head. I stopped and took off my shirt and got back to sucking his dick. Damn it was big and thick, fuck it was 9 inches and  super thick. Damn, it felt good in my mouth.
After a while I told him if he wanted to fuck me and he was like, "I've never fucked a guy before."
I was like, "It's the same as fucking a chick only it's more tighter!"
So he was like, "Ok baby, bend over and I'll give you a fuck you'll remember!"
So I got up and he pinned me against the sink and stuck his dick in my asshole. Damn, it was fucking good. He was moaning, and I was moaning. I felt every inch of his dick. Damn, it was good.
I started moving my hips and making his dick go in more, and he was loving it! He started pulling the back of my hair and telling me to take it like the bitch I was! Damn, he was turning me on!
After a good 20 minutes of pounding my ass, he told me he had to cum, so I got on my knees and told him to cum in my mouth. He started jacking off and then stuck his dick in my mouth. He gave me 6 warm shots of nut in my mouth, and I swallowed every drop of his man juice. Damn, after that we got cleaned up and went back to the party. My hair was jacked up and his shirt was all messed up.
Ever since then, I just talk to him over the phone. LOL talk about your one night stand!
Well I'm from Texas. My email is aaron_rodriguez_23@yahoo.com so I'm looking for a cute top from his 19-25 year old...hit me up! I'm 5'10", I have a nice booty, I have short black hair, brown eyes, and I love giving head! If u want to know anything else hit me up at my email...peace