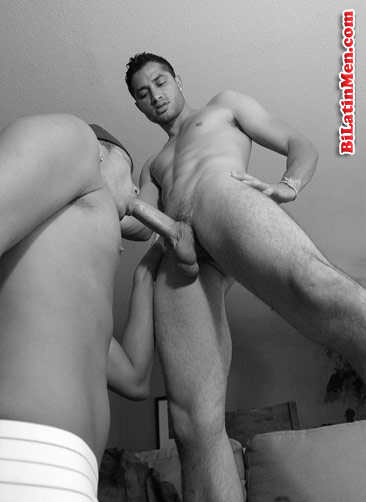 Well, sup? I'm Gio. I currently live in salt lake city utah. Bueno I'm 21 years old y esta es mi story (and this is my story).
I was born and raised in santa ana california. Right before I moved to utah en julio del 2006, I was looking through myspace, cheking people out y mire a un vato. He looked cute so I requested him. A few days later me agrego (he added me). We chatted for days, then weeks and then years til now we still talk!
Pero sometime in september of 2008 since I make trips down to santa ana, I went down to meet him por primera vez (for the first time). So I am short, mido 5'4", light brown skin, about 140 lbs and brown hair n eyes.  I travel by greyhound, so I went from salt lake city to los angeles, stayed with my home girl in bell gardens, and from there I traveled by trax from bell gardens to union station in la and dats where we met.
It was awesome. His name is chris. He is about 5'8", light skin and about 150 lbs. Damn when I saw him n he saw me, it was like heaven. He looked way cuter in person. So anywhays we walked around the mexican plaza across from union station, talked, then we walked around downtown l.a.
We left to north hollywood where he lives and spent the most amazing night of my life with him in a motel. We kissed, we cuddled, we made out like crazy, and then he slowly made love to me so passionately. I never wanted him to stop. Feeling him inside of me was the best thing in my life.
That night I became his and he became mine. He came, and it felt so good.
After we finished, we laid down together, cuddled some more, and I slept in his arms with my head on his chest. When morning came, we woke up, looking at each other, smiling and we kissed some more. Then it was time for me to say bye so I left back to union station and left down to santa ana. That has been the best moments in my life.
We still talk and write to each other a lot. I'm workin here in Utah, saving money to moved down to la and get a place for myself and him. Those are our plans for the near future. As for now we only talk, text and write to each other.