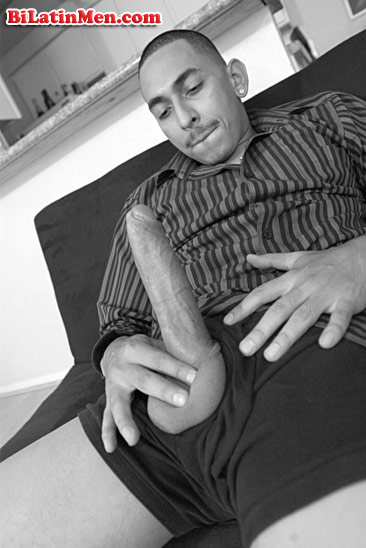 So I'm back. Name's David. I wrote the story MY UNCLE'S FRIEND.
So this new story was 5 months ago. I was looking for a job, and I always wanted to work at American Eagle, so I went in and I told the register if can talk to your manager. She said, OK
So I waited for the manager. He came out, and he was so sexy. He was light skinned with blue eyes, brown hair, dressed really classy. He was just the finest person in the world to me.
I asked him, "R u hiring?"
He said, "No, but to just leave me your number and when we get an opening I will call you."
I said OK.
So then I left, and like 20 minutes later he called me, saying that he might have a opening for me and if we can meet up somewhere. I said, "Of course," cuz he was hella fine.
He told me, "Let's meet up at my house so we can talk in private."
So he gave me his address, and I went to his house around 7 cuz he didn't get off till 6. I got to his house, and I knocked at the door. He answered and said, "Hello. My bad, I didn't get ur name."
I said David and he was like, "Hi, I'm John."
So we started to talk, and he said I got the job cuz he had an opening and blah blah.
Then he asked if I had a girlfriend, and I said, "No. And you?"
Then he said, "I split up with my boyfriend 1 year ago."
I knew that I might have a chance with him so I started to kiss him. He kissed back, and at this point I just wanted to fuck him cuz he was hella sexy to me.
He started to take off his clothes. Then he said, "Let's move to the bedroom." I said OK.
We kissed on the way over there. We got to his bed, and I went straight to his pants. I started to take them off. He had the biggest dick I ever saw. It was about 9 inches and super fucken thick and uncut.
I was like in heaven. I started to give him a blow job and he was loving it cuz he was hella moaning. His dick was so good and red, and hella juicy. It tasted so good cuz it was so big.
After 15 minutes, we started to get in the 69 position, and we both started to suck each other off for like 30 min. Then we started to kiss and he said, "Baby, if u really want this job, u have to work hard for it," and then said, "I want to get in you."
I was like, "Fuck it, let's do it."
So he put me on all 4s and started to get in. I was so turned on, and he was just hella sexy and hot that I really just wanted to get started. He got in my tight culo, and started to fuck me. I was loving it. The whole time he was going in and out for like 20 min then he turned me facing him for like 10 min. Then I started to go on top of him.
After 30 min, he told me, "Baby, I need to cum."
I said, "Don't bust in me. Bust in my mouth."
Then he pulled it out, and I started to suck him off. He came all in my mouth. It was like 4 shots of the best cum I ever tasted. I said, "Perfect. When do I start?"
He said, Monday and I said, Perfect.
Now I have been working there for almost 5 months and nothing has happen with me and him no more.
SO DON'T BE A STRANGER. Send me email. I'll reply or follow me on twitter @203608JR or add me on myspace from the San Francisco bay people. Where u at? Hit me up.