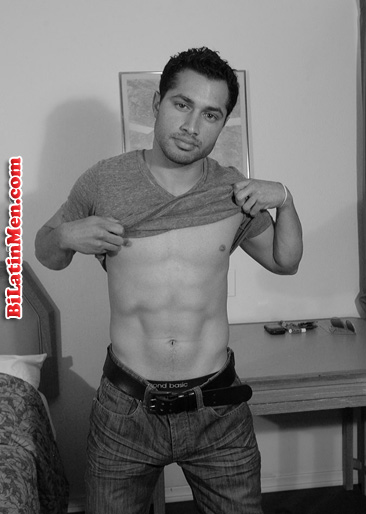 I've posted a couple of stories before, and a few guys have e-mailed me to find out more details, so I decided I'd write an updated story to fill everyone in.
It has been quite some time, but you may recall a couple of stories about my straight best friend and I having started playing around together in our teens. We are now in our mid-30's and we still play as often as we can. Since the mid-80's we've been friends and since the mid-80's we've been messing around. It started innocently - as it often does for most men. A little touching, a little more touching, a little kissing and so on and so on.
Let me get to the "quick day." It's 7:11 pm CST (we live in San Antonio). He just left about 15 minutes ago. Until January we were roommates for several years. In January, I decided to buy a new condo and he took the big step of moving into a new place with his long-time girlfriend. Everything's been great because although we don't live together anymore, we do see each other often. As a matter of fact, he comes over a few times a week.
You know, I thought that once he was living with his girlfriend full-time he wouldn't want to come around that much - or at least that he couldn't come around. But he's found a way to do it! He comes over most evenings during the workweek. He either drives over right after he gets out or he comes by later in the evening when he goes for a run. If he comes by right after work, it's usually pretty quick. We can usually only either jack off together or give blow jobs and then he has to go. When he runs over, we're lucky to have more time. His girlfriend sees him leave for a run - the only thing is that instead of running for 8-10 miles, he runs 3 miles to my house, jumps in the shower and we can take our time doing whatever we want. Then he runs back home and she's none the wiser.
Today was one of those quick days. I haven't jacked off in a few days and so I was already feeling the need when I was at work today. As if he was reading my mind, I suddenly got a text from him with the message, "leave the door open." I immediately got a hard on. It took every bone in my body to stop me from locking my office door and rubbing one out. I just kept thinking about his beautiful uncut dick in my mouth and those smooth low-hangers that bounce against my chin.
I left the office at 5:30 pm and immediately came home. I shut the door (and left it unlocked), stripped naked in the living room and started playing with my dick as I walked to the bathroom to take a quick shower. As the cool water ran over my body, I kept tugging at my dick to keep my hard on standing straight up. It was while I was in the shower that I heard him come into my place. I could hear him fumbling around with the laces on his work boots and then I could hear them fall off his feet and crash to the hardwood. I could hear every forceful step he took toward the bathroom. My dick was standing straight up when I felt him enter the bathroom and mutter a very deep and quiet, "Hey."
I told him I was about to get out, but he pulled the two curtains apart and started to climb in. I turned toward him and he shoved his tongue in my mouth. His body was burning hot (it was 100 degrees today and he works construction) so while we kissed he turned up the cold water to cool down. Normally, this would affect me in a negative way, but the cold water bouncing off both of our shoulders and being up against his burning hot body only made my hard-on more solid than before. I took his low-hanging balls in my hand as his dick started to inch longer and longer until the head was up against my belly button.
We continued to make out as we felt each other everywhere and in every way. Before we got too into it, he asked me to slow down so that he could shower. I climbed out and toweled off as he washed his short faded hair. He ran the soap and puff all over his body and built up quite a lather. I watched the soap run down his dick and immediately get rinsed as well. Even in the cold water, he never lost his stiffness. Add that to the rippling muscles under the cold water and I was ready to bust without even touching myself.
A couple of minutes later he climbed out and began talking to me about his day. I didn't give a fuck about what he was saying (:o)) I just waited in my bed in my towel while he walked around and toweled off and cleaned his ears with Q-tips.
He walked over to me, opened my towel and leaned over to take my dick in his mouth. As he sucked deeper and deeper, I could feel him exhale through his nose harder and harder. I sat up and pulled his towel off of him, pulled him off my dick and took his meat completely into my mouth. I made it hard and continued to suck him as we maneuvered to put him on the bed and me on my knees. He'd had a hot and rough day. I wanted to make it all better before he went home to his girlfriend.
So I sucked and sucked and licked and licked. I swallowed his balls and ran my tongue down his perineum to the tip of his asshole and with every move my tongue made, his breathing and moaning got deeper (and his legs spread wider.) I was surprised that it didn't take long at all for him to start to edge. Before I knew it, he was begging me to stop because he didn't want to cum right away. We kissed more and he told me he could taste his pre-cum on my tongue.
Finally, he lied back as I took every thick inch of his dick in my mouth and smoothly and tightly sucked his dick while running a finger into his ass. out of nowhere, he let out a loud moan and very relaxed sigh as he released every drop of that hot nut into my mouth and down my throat. I was so happy to take his load, that I smiled while staring at the stubble that wrapped his cock. I finally stopped and he sat up on his elbows and smiled, told me he loved me and let out a deep breath.
Like I said, this was one of his "quick days." So he jumped out of bed, got dressed and ran out the door because he was due home. A few friends who know about us often ask me how we can still be going strong after 21 yrs. Well, re-read the story I just told you and you tell me if you would ever get bored with it.
Feel free to contact me at jaysatx@gmail.com.