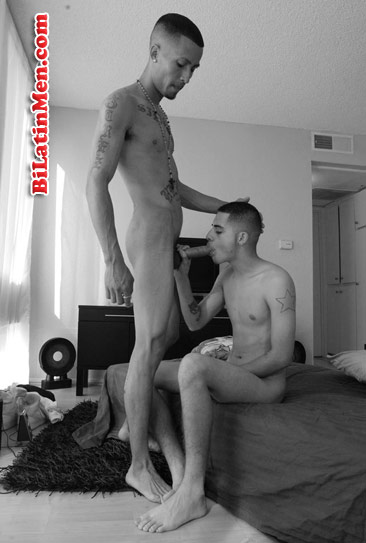 This story is very interesting. It happened to me when I was about 18. I was still in school. Well, I had been having a crush on my best friend since 6th grade, and as the years went by it grew to be more than a crush. I ended up loving him.
Anyways we were at his house, chillin one night, and I had the courage to tell him I loved him & I thought, Oh shitt wtf did I do?
And he went, "For real babe?" and I was trippin he called me babe.
And I went, "Yeah, you can tell, right?"
He went, "Yeah, I wish you could have told me sooner.
And I went, "Why?"
He went, "Cuz babe, I like you too." J
That really made me happy. So we started watching the movie, and he got close to me and put his arms around me. I got really horny.
Let me describe to you my best friend. He is about 5'8",with a sexy ass 6 pack and a nice ass, and the most sexy lips, so juicy.
Then I felt him put his hands by my ass, and I was like, "Babe, what are you doing?"
He went, "I wanna play with it."
As soon as he said that, I got really happy cuz I had been waiting so long to mess around with him. So he moved towards me, and as soon as I turned around I felt his big juicy lips kiss my neck. He knew just what I liked.
So after making out for ten minutes, I decided to go for his cock. I can tell he liked it. He made me deep throat it. He was like, "Babe, I wanna tear your shitt up."
I was like, "Okay, babe."
I grabbed a condom from his dresser, and he used his fingers at first to loosen my butthole up, then he stuck it in slow inch by inch. It felt so good.
I was like, "Oh dady, I been wanting for this dick for so long."
He went, "Fucken ride this shit!"
And I rode it like fucken sea biscuit LOL
It felt so good having every inch come in and out. We fucked for about an hour and an half.
Ever since that day we fuck 3 or 4 times a day. He says I'm the best he ever had.