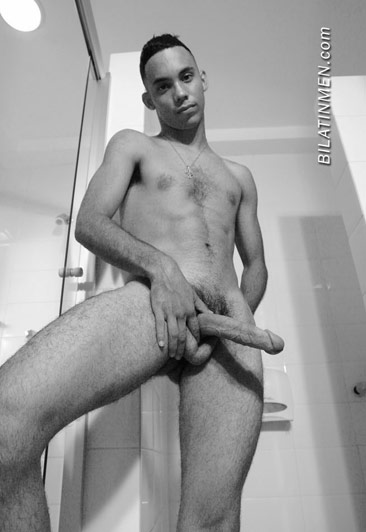 Well, I was 22 at the time and there was going to be a party for my little cousin and all my family was going to be there.
There is this homie named Raul I always had a crush on, but he didn't know I liked him. He was like 5'8", great body, light brown skin.
So the party started, and everybody was drink and talking and dancing, so I started to drink too. I had about 8 beers, and I was dancing with my sister. Then I saw my Homie Raul looking at me and I'm like, Damn I want him so bad.
So the party ended, and I was like, "Damn I want to keep partying," so I told everybody, "Afterparty at my place."
So they came and kept drinking. My fine ass homie Raul told me, "Can I stay the night?"
I said, "Yea but I only have one bed."
He said, It's fine and he was drunk. So I told everybody, "Party over."
I wanted to be alone with him so I locked the doors and helped him to my room. He told me, "Is it fine if I sleep naked?"
I was like, "Sure," and then he was like, "Can I fuck u dawg?"
"Hell yea," I said. So he fucked me all night, and till this day we fuck every chance we can.
That first night he fucked me rough in the doggy style position. He was bomb at the position cause he fucked me hard and rough, but at the same time his stomach was laying on my back. It was the doggy style position but he got creative and passionate trying different things, biting my ears, biting my neck and pounding my ass hard.
When he came he stood up and had me kneel with my face in his crotch. The cum busted all over my face, ears and one eye. I felt blind in one eye with the cum all over it.