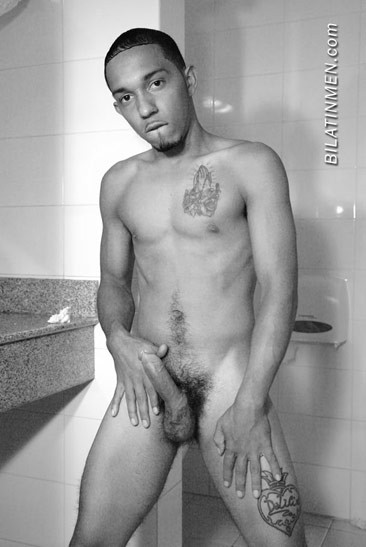 So this is a true story about my first time.
I was 18 at the time and my cousin Grumpy and were just chillin at his place watching TV. During commercials we would talk about school, girls, and about life. So as soon as we got bored watching TV, he asked if I am hungry. I respond by saying, "Yeah."
So we go out to eat and head back to his place. Later on that night he was in his room, and I was in the living room. He called me into his room and he asks me, "Oye tienes sueno?" (Hey are you sleepy?)
I said, "A little."
To my surprise he said, "Come lay with me."
I was a bit apprehensive about the whole situation. And he was like, "Que esperas?" (What you waiting for?)
And I was like "No mames, Grumpy. No somos putos." (Don't fuck around, Grumpy. We're not faggots.)
He started laughing and said he just wants me to watch TV, and when I get sleepy I can leave. I finally gave in and laid in his bed. After a while we were in the spooning position. He then whisperrd in my ear "Te quiero" (I love you) and I respond with the same.
And Grumpy my cousin he was 27 at the time. He said, Prove how much you care about me. So I turned around. He wrapped me around with his strong arms, pressing our bodies together and I started to kiss him. After several minutes of kissing I broke the kiss and started to pull his shorts and shirt off.
I started to lick and suck his chest, nipples, abs, etc. I finally got to his dick which was 8.5 uncut, big ass balls and trimmed around the base. I started to lick the head and slowly went down on him. He started to moan and groan, saying, "Damn baby, you give sick head."
I start to deep throat him, playing with his balls. He then stopped me and said, "Te quiero hacer mio." (I want to make you mine.)
He stroked his dick and looked at me with pleasure putting saliva on his dick. I massaged his dick and told I wanted to feel him inside me. So he put more saliva on his potote, and started to push that thick Latino dick inside of me. I resisted at first whimpering like a little bitch. But once the head was in, I was in such pain and pleasure.
After a while I got used to it he started to fuck me fast. I loved the way he balls hit my ass. I yelled out his name to high heavens and told him to not stop. He said I am about to cum. I tell him not to pull out. He got happy when I told him that. Soon he started to nut all inside me.
After he was done he thanked me. I told him I should be thanking him. He asked me why and I told him he was my first. After I told him that he kissed me and held me close to him and said, "I want to be hitting that ass all the time."
We kept fucking all the time. One time he brought his homeboy Rafael cause he wanted to see me giving him head, then they both fucked me. My cousin Grumpy said he liked seeing Rafael's dick going into my ass.