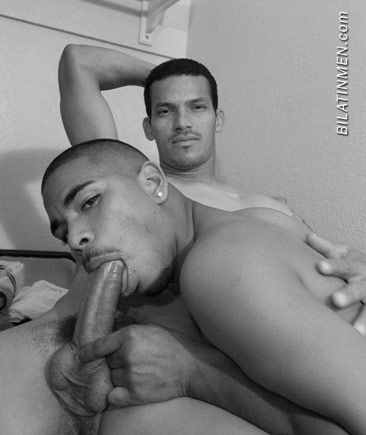 This started about 3 months ago. One of my friends confessed that he has been offered money for sex with other guys. I had asked him if he liked it and he said he feels something when it comes to that, but that he just didn't want to try it with any random person.
He is 5'7", dark skinned, slim with some muscle in the right places. Hazel colored eyes, long curved eyelashes with some big juicy lips mmmm.
I'm 5'11" tall, 175 lbs., light skinned. Dark hair, dark eyes.
So back to the story. He said he wanted to try it, but didn't know who wouldn't freak out with him. So we went to my house and drank some shots. He asked to watch some porno and we did.
Little did I know he wanted to try this with me. He pulled his dick out. It was long thick and hard 8.5 inches. He then stroked it and kept looking at me until he asked me to jack him off.
We then got a little more comfortable and ended in a 69 position. Fuck, he wanted to fuck me, but I don't bottom even though he's a good looking guy...