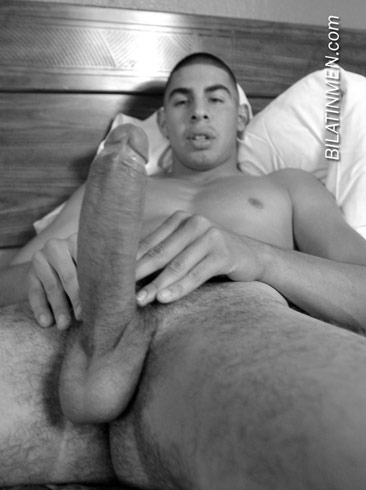 A year ago I was 18 years old and lived with my parents until I met Nico. He was 23 years old, and two months later I moved in with him. Unfortunately, things didn't work out because I always had many dudes wanting to fuck my ass!
As I was saying, after I moved back home and my parents being okay with it my cousins from Mexico had came to our house to live and DAMN they were fuckin FINE. Diego was 18 and Joel 19. I liked Joel the most though.
My parents worked night shift so I stayed home with my cousins. It was 3 days gone by and I knew a lot about them. On this cold night Joel came into my room. I acted like I was asleep and then he jumped in my bed. I felt his hot breath and body on me and it really excited me since I had a crush on him. I opened my eyes and told him I wanted to be his. He said in Spanish, "A eso vine nena rica." (That's what I came for, fine girl.)
So I started by grabbing his dick and then going towards it and ended up sucking it until he came in my mouth and he fucked the hell out of me too. We still fuck around.