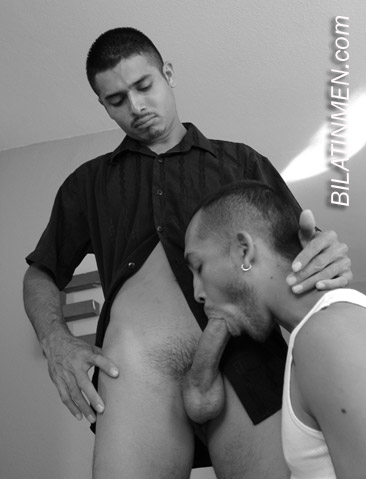 So I'm back. I don't know if you remember me, but if not let me refresh your
Memory, I'm the dude that wrote that story my first time where I had car sex with a Dominican... But anyway, this time I was at the beach. Here I go ha ha ha.
It was an ordinary day like every other. I went to the beach on a hot day just to kick it with my cousins, never thinking that what happened that night was going to occur.
Well, I decided to take a walk down the boardwalk by myself leaving my cousins behind doing what they needed to do aiight..well I came up to sexy women and fine ass men of all types...but there was one in particular that caught my attention. He was about 5'9" or 5'10", somewhere around there with a cute masculine face, hazel eyes, curly hair and smooth brown skin. He had a tribal tattoo on his right arm that was pretty sexy as if his looks weren't enough...
Well, he kept looking at me, and I didn't know why he was doing that, so I just left it alone and kept walking as if nothing. But everywhere I went, I kept finding him as if something was clicking on the combination lock, so I decided to pass by and be like, "What's good?"
He smiled back and said, "Nada, solo aqui disfrutando de la hermosa vista y tu que me dices hermano? Andas solo?" (Nothing, just here enjoying the beautiful view, and what are you up to, brother? Are you alone?)
I replied back, "Nah, no hando solo, I came with my cousins," and I pointed at them....
He kept smiling, and the more he smiled the more his hazel eyes would shine with the sun rays. So I asked what's goin on why he was staring so much y me dijo que yo le gustaba mi forma de ser something like he never seen someone as hot as me... (he liked my way of being).
I just smiled and said, "Yeah right! The only hot dude here is you."
Aight, so the hours passed as we chilled and walked down the boardwalk...I asked him if he was gay, bicurious or bisexual, and he replied he was bisexual, and I replied ok and said I'm bisexual also....
And I just went in closer and started slowly with my eyes closed, searching for his lips. I went down his neck and up again and slowly reached his lips to where I didn't kiss him fully only a little sensitive touch ja ja ja...
He said, "Porque eres tan sexy? Me encantas y quiero hacer cositas ricas." (Why are you so sexy? You turn me on and I want to do little delicious things with you.)
His accent made me want him even more. I asked him where he was from. He said he was colombian....
I just smiled, took his hand and put him under the shower and started making out with him. We kissed for as long as I can remember. I loved every minute of it, and the more I kissed him the more he moaned. While the water from the showerhead kept running down our bodies, we slowly started to undress. I ran my hand down his smooth body, feeling every little part until I slowly started stroking his big dick....
Se siento muy rico por lo menos su verga era de lo maximo a 9 inch with trimmed hair. (It felt delicious, his dick was at least 9 inches.)
I was getting more horny, feeling him close to me with our body heat getting stronger and the water serving as lubrication. I slowly started blowing him and swallowing every inch little by little. He moaned as if he was floating on a cloud. I loved hearing him moan.
He went down on me too. He did a good job sucking. I loved it so much. I came so quickly...and I asked him, "Wanna fuck?"
He didn't even answer. He just smiled. I looked into his hazel eyes as he slowly put it in my asshole, and went in little by little. Then he started pounding me harder and harder. I was just biting my lips to keep this between me and him. After an hour and a half, he said he was about to cum and we both did a jerk off session in the shower and kissed to make it the perfect ending....
We still talk. We are good friends. We hang out whenever we can...so if we decide to do something I will make sure to let you all in.