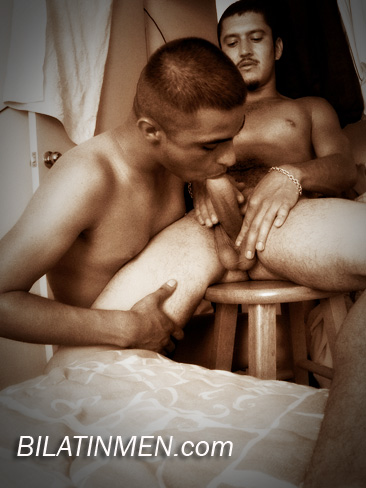 Well, it all started when I was in high school. I was 18, and I met this 18 year old guy, but to make a long story short we were best friend for a long time.
So when I graduated, we were still friends. One day I got kicked out of my house, so I moved in with him but no one knew that I was staying there at his house.
I would jump in and out the window so his parents wouldn't find out I was living there.
One night we were asleep, and I always wanted to see what his dick looked like, so I was rubbing on it. He was a heavy sleeper, but I was scared, so I would stop if I felt him move or something.
So the 3rd day came around and I was rubbing on his dick and then he moved so then I stopped.
Then he said, "Give me your hand," and then he said, "Touch it."
So then I started to jack him off. Then I came to know that it was huge. I would say his dick was 8.5 inch and fat, but very tasty, so then I asked him, "Can I suck your dick?"
And he said very quietly, "Sure."
I went down on that dick for a long time, cupping his big balls, until he shot a lot of squirts into my mouth and the cum spilled outta my mouth.
Since then he be banging me in my ass out. He likes it doggy style, and he grinds so good into my culo. He treats me like a bitch, it feels so good to have his big dick see sawing back and forth in my culo.