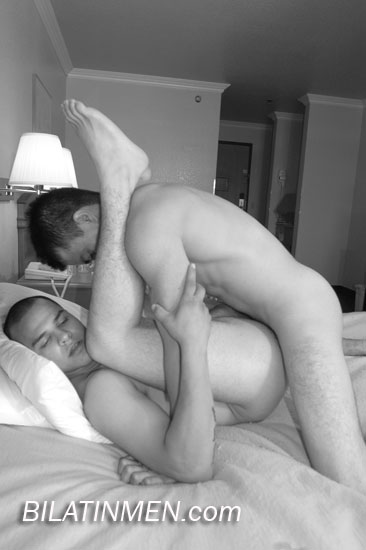 So this story happened when I was a teenager, and my aunt would always go to this video place that was owned by a friend of my aunt's. He was a very sexy Latino named Gabriel.
One time he asked me if I wanted to go to his house to hang out. I say, Yes. I mean this guy was a fine ass Latino, light brown skin, about 5'6", with goatee and an 8.5 inch dick that made my mouth water.
So when we get to his house, he asked me to wait, so I waited. Then all of a sudden, he called me to his room, so I went and what did I find? A sexy ass Latino waiting for me naked in his bed.
He told me, "We are going to play a really fun game."
So he leaned over to me and he started to take my clothes off. I slowly started to stroke his dick while he rubbed my ass cheeks. I jumped on top of him, and he made me lick him from his nipples all the way to his dick.
I started to suck on that big piece of meat, and I could tell he liked it by the look on his face, so I tell him I want to feel him inside me and he rammed me and I felt the greatest feeling when he rammed my 18 year old asshole.