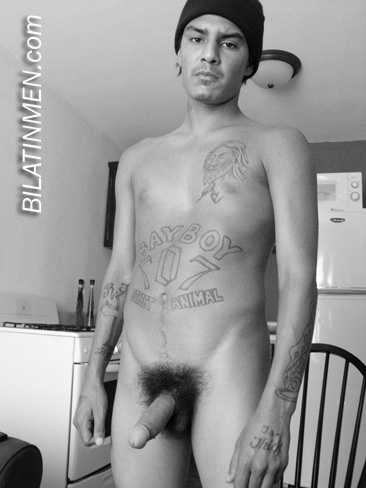 This just happened like a week ago. Well, I'm writting back to u again and well I just moved back to my hometown Calexico, California a little small down by the border of Mexicali.
I started school and it was my senior year. I was 18. January passed and Febuarary got here. Now on Feb 16, this guy walked in to my class. This fine cute guy was like about 5'11" with a nice body skinny & slim. He dressed like a pretty boy. He was cute. All my friends said he looked like pewee from the Kumbia Kings.
So then one day out of nowhere he called me and told me that to if I wanted to kick it with him, and I agreed n a second. My heart dropped down.
Now I went for him and he got into my car. We went to mcdies and got a sweet tea ha ha ha.
From there I started going to his house and for some odd reason, I said, "Can I suck ur cock?"
He looked at me and said, "No."
I was like skared, like omg is he gonna hit me? Then I said, "Y not?"
He said, "idk, just no."
So I got all sad and I was mad cuz I wanted his cock in me. So we were cruising and then we started playing a game Whose is bigger. We showed our dicks and well I said, "Let me suck u," and I tried it and it worked, so as soon as I grabbed it, I saw he had it hard already.
I said, "O ok ,then I went down on it and wow did I suck that thing! All of it! I went up and down, licking on that uncut dick, and he was loving it. He was guiding me through it more and more.
He was like, "I'm gonna cum," and he did. I was a little disappointed because I wanted it to last longer, and then he was like, "Wow dude, u now how to suck. Wow."
Days passed, and I invited him to go clubbing. Pitbull was gonna perform. We went to the club, but they didn't let him in, so we went to a party and we left like at 2:30 am.
We went home. I crossed the border, and I told him, "Let's go to my house."
He said ok.
When we got home, we started to make out in my room. I noticed he was getting hella hard and I was getting hard too. I threw him against the bed and ripped off the pants and went for his cock. I started to suck him. He was moaning really loud, and I told him to shut up cuz my mom was in the next room.
Then we started again. I was sucking him more and more and then he said, "Do u want it in ur ass, baby?"
I said, "Yes."
He said, "Lay down face down ."
So I did as my baby said. I was face down. He put it in and I wanted to push him off. Think about 9 and a half inch hard-as-a-rock dick going in that tight shit. I was hurting. I wanted to cry with pleasure and anticipation.
He started doing it, and I was moaning, "Not that hard. Yea baby like that, like that, chulo."
Then we did the spoon position. He just stuck it in without telling me. He fucked me and started some weird as shit. He would go slow, then hard, then slow and then he would pull it out and stick it back in hard.
I was screaming and yelling with pleasure. He said, "I want u to have my babies."
I said, "Give them to me."
He fucked me so hard, and he would stick it in and out so hard that he left a gap opened between my ass cheeks. I wanted to cry cause it felt so good.
He fucked me for about 3 hours and then he just pulled out his huge verga. We were just laying down in my room and just hugging and kissing.
He left in the morning, and I stayed satisfied in bed. Now we fuck when we want to, and we're always texting and having fun.