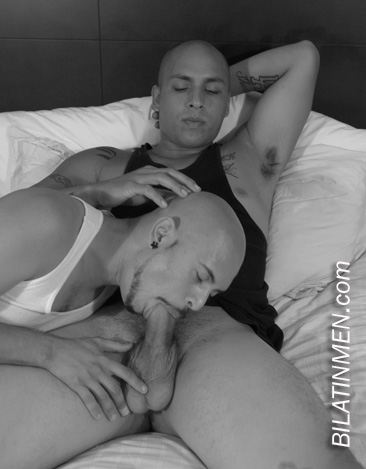 So I'm going to tell u about one when I met this fucken hot ass guy at the park named Dominic. He came up to me and we just talked.
When I noticed, he was getting a total hard on. I could see the big bulge through his basketball shorts. He asked me to go back to his house. Since he was fucking good looking and masculine, I agreed, hoping we'd do something.
When we got to his place, as soon as I walked in the door, he slammed it shut and pulled me to his mom's room. He laid me on the bed and undressed me.
He grabed my ten inch uncut cock and shoved it in his mouth. He looked so hot with my dick in his mouth cause he looked so straight and acted so masculine, I never thought he would do something like that.
At this point we were both hard as fuck, he pulled back my forekin and sucked my head clean. As I was about to cum, he sucked on my balls and I shot 5 loads in his hot mouth.
It was the best blow I've ever gotten, and totally surprised me that it came from such a masculine guy.