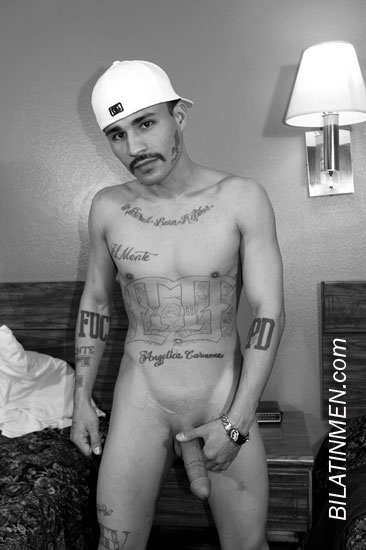 When I was a teenager, my brother and his friend would come over after school to chill. His friend was fine.
He was a sexy Latin papi about 5'9" and 180lbs. with a muscular body. Well anyways, I would get a mean boner every time I saw him, and I think he knew. Cuz one day he came over looking for my brother when no one was home.
So he asked if he could come in to use the bathroom, and I said, Hell yea!
I waited for him in the hallway. Then he came out and asked me if I was gay. I said yea and then smiled. He said dat was kool.
He den walked into my room and asked me to take off his pants.
When I unzipped his pants, I noticed his dick got hard. It was throbbing of course. I started sucking it and playing with it. Soon his 8" inch pito was covered in pre-cum. Then outta nowhere he grabbed my head and there came a big load of cum in my mouth!!
We fooled around every chance we got until he moved away. Ever since then I have had a thing for sexy cholos.
Any of u out there, hit me up on my email.