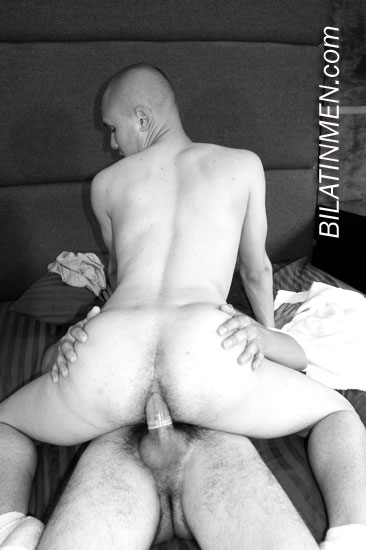 I've been single for awhile now and the stories I could tell. This is my latest relato (story). The following is true only the names have been changed to protect the not so innocent.
I was @ the vapor on calle 1ra in Tijuana, Mexico. I was checking out the vergas of all sizes and flavors as we say in Spanish. This one vato came into the steam room, and even though there were about 7 other vatos inside, he grabbed my dick.
Then he sat next to me and caressed my thigh. I loosened his towel so I could feel his ass. He bent over and started to suck my dick. I guess the timing was right. The other vatos were alright or didn't care.
He stood up and I sucked his verga. The vato was about 30, 5'7", slim, moreno claro, trimmed mustache and his dick was 6", uncut , light brown with a juicy foreskin.
After awhile I realized the vato was buzzed, and I guess this explained his openness. I told him let's shower cuz I wanted to eat his bubble butt culo.
I showered in my stall, and then I heard a commotion. It was an attendant arguing with the drunk vato.