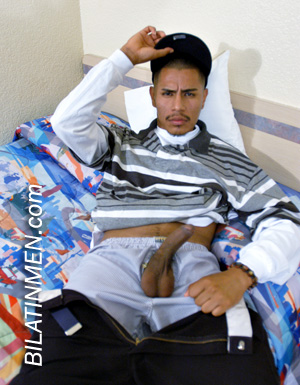 Well, one nite we had a lil kickback for my best friend's 21 bday. It was a nice crowd all his str8 homies...I was like the only gay person there or so I thought!
Well it all started wit hevery1 mixing drinks and taking shots…then come mid nite we sang happy birthday and ate cake. Well about 2am we were all shit faced and just starting to pass out. So me and my best friend headed home walking.
He was bad, I was so so..so as we get closer to his pad he tells me he has 2 take a piss, but he's too drunk to hold himself. As we stop at a bush, I unzip his pants, pull out his 7 inch pito and hold it while he takes a piss. When he was done, he asked me 2 shake it for him. I did and he asked if I liked it...i told it was whatever and we were both drunk.
B4 I could say anything else, he reached in and kissed me. He was so fine, he was about 6'1", muscular body, nice ass and some juicy lips...well we made it to his pad. I walked him in and helped him to his room. As I turned to leave, he asked where I was going. I told him I was just gonna head home, but it seems he had other plans. He asked me to stay the nite and keep him company.
As I lay next to him falling asleep in my boxers and muscle shirt, I feel a nice warm mouth on my dick. I start 2 panic (it was my first blow job), but then I calm down and let him do this thing. He sucked me so good. After a couple of minutes, I rolled him over and started to swallow his dick. It grew to about 9 inches, I so wanted it inside of me.
I climbed on top of him and started riding his fat pito so good. After about 40 minutes of us fucking, he said he was going to cum already. He did and next I felt like 6 pumps of warm cum shoot up my culo.
We ended the nite by just laying there, holding each other. All this time of knowing him, I never knew or thought of my best friend as being gay. Well, we dated for 2 yrs, but it didn't work out, but hey we are still best friends and when we party and get drunk...hey shit happens but that will be the next story...