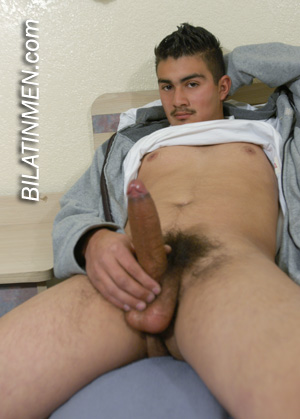 It was a perfect afternoon at the lake. My older friend Miguel finished his day at the boat rental dock where we work in the summer. We hung out, gassed up customers and drank a cold beverage on occasion.
Well, this evening was no different, but I still needed a ride home across the lake. Miguel said he was going to take a boat out for the rest of the evening and that he would give me a ride. So I accepted his offer.
On the way we pulled into a cove not too far from our destination. It was in the middle of summer and still warm out, so I decided to jump over board as soon as the boat stopped to cool off. Well, Miguel decided to join in too, but he stripped down to his white boxer shorts. We swam a bit, then climbed onto the back deck for another beer. I joined him.
I noticed how see through his boxers were, and he noticed how excited I had become. I was super hard. Miguel said he had a pair of dry shorts that I could change into. So I modestly wrapped a towel around me, to hide my rock hard rod, but decided to just dry off in the towel.
Well Miguel climbed into the boat with a huge pole of his own. He made his way over and sat across from me. I had my legs spread apart and was giving him a nice view of my cock. Well, as Miguel reached over to the ice chest for another beer, he put his hand on my knee for balance because the boat was rocking from some passing waves. He then sat beside me and put his arm over my shoulder and leaned in to kiss me as his hand worked its way to my throbbing cock.
I was pleasantly surprised so I pushed his nice warm lips down to my red hot chili pepper which he devoured. He removed his wet shorts to expose his thick hard on, then I took my hand and placed on his shaft. In one smooth move we were on the floor in a 69 position, sucking each other off as the incoming waves kept us rocking.
I was ready to shoot a wad soon, then he plunged his finger up my ass which was all I needed to fill his mouth with my thank-you gift. Miguel was breathing heavily almost choking on my juice, so I returned the favor by jamming my thumb up his tight ass as he instantly exploded a thick load of cum down my throat.
Though I often day dreamed of such an experience, this had become my first man on man with my new best friend. We skinny dipped afterward, then did it all over again!