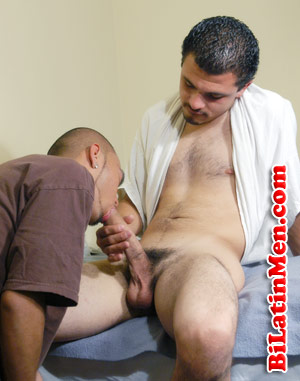 My name is Heriberto and in February of 2006, I arrived at Mexico originating from South America, as a way to enter the United States in an illegal way in search of the American dream, and to work to maintain my family, like many other emigrants who have entered this country.
My adventure begins in the city of Reynosa (Tamaulipas). I crossed the Brave River in a raft helped by the coyote (the person you pay to bring you into the United States illegally). At night, assisted by the Mexican military, the coyote takes me to a house about 20 miles from the Mexican/American border. He plans to take 20 of us across the border (me plus 19 other people).
There we should wait three days, since another group is supposed to arrive the following night.
Because I was one of the first to arrive, they gave me a bed to sleep on; the others, however, are supposed to sleep on the ground.
To the following night the other group of people arrives. There are fifteen of them, and they come all wet because it was raining outside. Like the others, they are supposed to sleep on the floor. A guy named Antonio, about 25 years old, is sitting in a corner near my bed. He has an athletic figure, black mustache and is tall; he trembles from cold, and his wet clothes clings to his body which makes him look even more sensual. He is from a small ranch in the state of Michoacán. I invite him to share my bed with me, and he answers that he has never shared a bed with another man. I tell him that if it does not do this, he is going to catch a cold. He accepts my invitation, removes his clothes, and gets in bed with me.
An hour later, he asks me where I am from, and I tell him South America. Then with curiosity he tells me that he has never seen someone that was not Mexican.
I tell him to rub his feet with mine so that he can get heat. Then he does it, and I cannot avoid to feel emotion. I believe that my dick began to get erect, and without being able to resist I hugged Antonio and brought him close to my body. He did not put up a fight. He put his arm over my body, and whispered in my ear that he felt something very beautiful. His mouth was close to my mouth, and his breath excited me. I could not resist anymore, and I kissed him, and he replied with a kiss of his own.
Nothing happened that night; only kisses and caresses and more kisses. He told me that was his first time with a man and that he did not know what to do. He had never imagined doing something like that, and had never imaged that it could feel so cool.
Two days later we arrived at the city of Atlanta, and since he did not know anyone there, he decided to go with me to the house of my relatives. There in our intimacy we continued what we had started at the border.
He got naked, and to my surprise he had the type of body that I desire, a perfect body. His dick was about of eight inch and thick, and he had a big ass. I kissed him all over his body, and sucked on his thick dick, until he ejaculated in my mouth. Then he did the same thing to me. Then I carried him carefully to the bed and placed him face down on the bed. With lubrication and a lot of care, I started to penetrate him. It was not easy. The pain was too much for me. He kept blocking me with his hands, and biting the pillow because it was his first time.
I never imagined that a man who is so strong and of a Mexican state where the men are so mach, could be so tender and obliging in bed.
More than a year has passed, and we are still together. We work and work to succeed and achieve our dreams. In the area of intimacy the flame burns just as hot as the first time. The nights are endless sessions of passion, and whenever we make love we do it equally to each other. What he does to me, I do to him, and we practice all the possible sexual positions.
The border is unpredictable and bad things happen there, but also very beautiful things and in this case, instead of dividing us, the border united us. Antonio Mexican, and I Colombian.