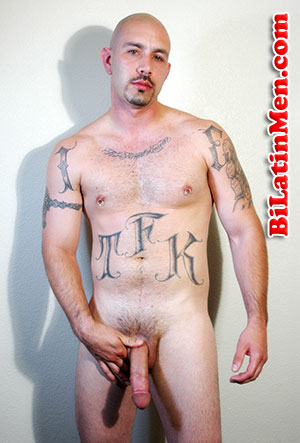 Well, this is a story about the one guy that got away, and to this day I can't forget him. I was a teenager when I met Chris. He was my brother's friend. Growing up gay, most of u know u are gay, and sometimes ur family knows too. My brother always used to make fun of me growing up. He would tell his friends that I was gay and that I was into dudes.
Anyways, Chris was one of my brother's best friends. They were on the high school football team. Chris was buff, light skinned, with beautiful green eyes. Damn, he was fucking fine. He would always come over to the house after practice, and he would be all sweaty. It just made him look hotter.

But he always used to bug me about not being strong enough to beat him at wrestling. He always wanted to wrestle, and every time he ended up on top of me. At first it was annoying, but then I kinda liked it, especially when he would wear some basketball shorts. I could feel his dick flop around me.

I never in a million years would have thought that this guy was into dudes. He couldn't be more straight, a tough all american football star. But one afternoon he came over to the house and asked if my brother was there, and I said no. He sat on the couch and said he would wait for him. I was like whatever.
Cuz' my mom was getting ready to leave for work, we were in the living room watching TV. When my mom left, he looked out the window to make sure she was gone, then he asked me to come sit next to him.

I was like, Ok what?
He looked at me and then he looked at his shorts. When I looked down I saw his bulge get hard. I couldn't believe it, he was inviting me to let me play with his dick.
Next thing I know we're up in my room, stripping down and getting ready to fuck. He took off his white boxers to show me his 8" uncut thick dick. It was throbbing.
He started kissing me on the neck, and I was kissing him behind his ear. He started rubbing his hard ass dick on top of mine. I started scratching his back because of how good it felt, then he turned me around on the bed and slowly fit his dick in my tight virgin ass. It felt so good as he thrust his dick inside of me. When he was ready, he let out his warm load and a loud moan.

After that day, any chance we got alone he would hit it. A year later, his parents decided to move to the valley, and I never saw him again.
Ten years later I still remember how good he was, and every time I go out with someone or have a boyfriend I compare them to him. The funny thing is that when I came out to my family, I told my brother that his best friend was my first and was the one who got me into guys.