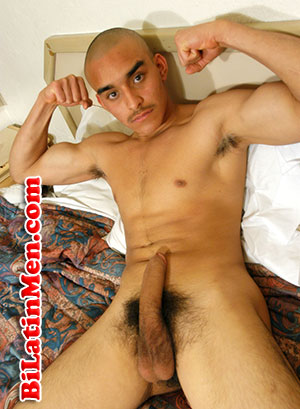 The story I'm about to tell is not ethical, but I had a lot of fun and I got a lot of dick out of it too.
I have a master's degree in psychology, and I decided to volunteer at a Rehabilitation Home in East Los Angeles to try to seduce the cholos who were on rehab there. I figured because I'm close to them, I had a good chance of sucking the cholos who were in the program there.
I turned my resume in, and I got accepted immediately. I volunteered there two days out of the week, but I liked it there a lot so I would go more often than that. I used to hang out with the gangsters there, and I really liked that. In a way, they were like father figures to me, and gave me a dose of masculinity and connection that I think was lacking in my life.
Of course, it was fun too because they were gangster and I like gangsters. Not all of the guys were goodlooking. In fact, most of them were average to, let's put it this way, not the best looking. Occasionally, a fine young guy would go in there, but that was the exception.
During my stay there, I became close with a gangster named Junior. He was 5'10", dark skinned, big moustache, tattooed up and about 35 or older, and he had been in the home for about six months. He was very masculine, had 3 daughters, was well respected by the other gang members, and as he was intelligent, he took a liking to me and liked to talk to me about things he thought were intellectual. He was average looking, looked a little his age, and he was probably handsome when he was younger. If I would have met him in the street, I would have been afraid of him. Even in the rehab home, I was a little scared because he looked like the type of guy that at any time could turn on you and beat you up.
The first time I sucked his dick, we already knew each other for a while. We were alone together, and I kept looking at his crotch. I was getting horny because I knew I was going to make a move on him. My body was trembling because I was nervous. I kept looking at his crotch, and I think he got uncomfortable. He kept looking at me with an expression on his face like he was figuring out something, like he was figuring out that I was gay. In my mind, I was thinking, "Hurry up and realize I'm gay 'cause I want to fuck around with you."
To help him realize I'm gay, I licked my lips a little and stared at his crotch some more, and then at his eyes.
Junior laughed a little like he was uncomfortable, then he readjusted himself in his chair, then he asked me, "Are you gay, Felix?"
I said, "Yeah."
Then he said, "I knew guys like you in jail. But I ain't gay, fool."
I told him, "You don't have to be gay. Just let me suck your dick. Has a guy ever sucked your dick?"
"Yeah," he said, "in the pinta." (Yes, in jail).
That's all the invitation I needed. I slid down to my knees between his legs. His legs were spread open and he had baggy jeans on. I was dying to see what this homeboy had between his legs as I'd been lusting after him for a long time. As I said, he wasn't goodlooking, but he was hella masculine and a gangster.
I started pawing his crotch, but at first I was disappointed because I couldn't feel anything. I unbuckled his belt and unzipped his brand-new Levis. He was wearing white boxers which are my favorite, and I fished in there for his cock. Oh, yeah, I felt something really nice. I pulled down his boxers, and I saw a nice brown cock. The cock was a real nice color of brown, the cock was still soft but it looked fat and long, it looked real healthy, and it had a nice foreskin at the end.
I grabbed the cock by the base, and it was real warm in my hand. I gave the head a few licks, and it started to elongate and pulse and strengthen in my hand. And I thought, "Oh, yeah, this is going to be a real nice cock when it's hard."
Before long, I was kneeling down, and Junior was standing up, force feeding me his long, straight, fat cock. I sucked on his cock real hard. Part of the turn on was the fact that he had little ridges along the shaft of his cock which caused sensations as they moved in and out of my mouth. His cock was nice, long and hard, and filled me with a tangy taste of precum. I thought I was going to go crazy with lust. I didn't want to stop sucking his long, hard, cholo cock.
When he was about to cum, he grabbed me by the ears, and force fucked my mouth faster. It hurt, but I just closed my eyes and opened my mouth wider to help him cum faster. He grunted and shot his hot mecos at the back of my mouth. I tightened my lips around his dick to make sure I didn't miss a drop, and milked his dick like a true bitch. I knew the experience would be over soon, so I grabbed his big ball sack with my hand and made love to his dick with my mouth, moaning, to let him know I enjoyed the experience.
When we were done, he buckled up his pants, said "Thanks, homie," and walked out of the room. Of course, immediately after that I was afraid he would tell someone, and I would get in trouble or get kicked out of my volunteering assignment. Pretty soon, however, I discovered that Junior acted as if nothing had happened, and that our secret was safe. I also wanted to start sucking some of the other members in the rehab home, but I didn't want Junior to get jealous. It turned out, I had nothing to worry about, and these worries existed only in my mind.
One day a fine young guy came into the rehab home. I talked to him for four hours that day, learned that he was 19 years old and had had a drug problem for several years. Later that day, against my better judgment, I propositioned him in the library. He turned me down and told me he wasn't gay and left the library and the rehab home. I was really attracted to him, and I couldn't help myself. I thought we had built enough rapport in 4 hours for me to seduce, but I guess I was wrong. I was really shitting bricks, and was sure I would get in trouble. Plus get embarrassed on top of that. I also felt bad that I had turned away a young man who needed rehab assistance.
Later that day, the young man came back. I was sitting in the library with two facility directors, and the young man called me from the doorway and said, "Can I talk to you?" He sounded pissed, and I was sure he was just going to knock the shit out of me.
When I got close to him, he asked me, "Can I speak with you somewhere private?"
I told him all the private offices were taken, so instead we walked across the street to a park that had a lot of bushes. It was already late and dark in the park.
The young guy told me he left like that because he had been questioning his own sexuality, and my directness scared him. He told me he realized he wanted to experiment with a guy for the first time. He didn't have to tell me twice. I took him behind the bushes, and in no time I was on my knees, my hands under his shirt on his tight stomach, and my mouth on his crotch over his pants that was already beginning to grow.
I took out his hard dick which was about 6 ½ inches, real nice and uncut. I sucked him real nice and hard with my mouth, knowing it was his first time. He sucked in a lot of breath through his mouth, and started to bang my mouth with his uncut cock.
Then he told me he wanted to suck my cock. I'm a cocksucking slut, but I also have a nice dick. It's eight inches, brown and uncut, and sticks straight out. It's also a fat cock, so guys like to get fucked by it. I'm versitle.
The young guy got down on his knees, and I pushed down at my cock to get it into his mouth. He really didn't give good head, but his mouth was warm and wet, and I loved the fact that he was a virgin. I grabbed him by the ears, and force fed him my cock. Pretty soon, I learned that this young masculine gangster wanted to get treated like a bitch. So if he didn't suck my cock right, I would smack him against the head and tell him, "Suck me good, ese!"
The more I smacked him or talked bad to him, the more he moaned and seemed to like it.
After telling him he was a little cock sucker and insulting him, and probing his mouth with my big dick, my dick was really hard, wet, and I felt like fucking asshole.
I asked him, "Do you want me to fuck you like a bitch?"
He pulled my dick out of his mouth, and said "Yes" in a breathless and desperate voice.
I got the boy naked and laid him doggy style on a cardboard box. He had his last name tattooed on his back, and this added to the excitement as I held him by the shoulders and rubbed my fat, hot, wet cock up and down his little ass crack.
I licked my index finger and started to finger his little box. The fuckin' asshole was tight as hell, and I knew I had found a virgin and I was going to have fun. I smelled his asshole, and it smelled clean, so I started eating him out. I pressed my liquid tongue on his small tight asshole, and the boy squirmed his ass in my face. He had a light little ring of downy hair around his asshole, but other than that he was hairless, and I grabbed his hanging nut suck and dick, as I started to probe his tight asshole with my tongue.
"Yeah, fuck me, vato," the little gangster said in his masculine voice. I love to hear masculine guys, especially gangsters, asking me to fuck them.
With my knees, I knocked his legs more spread apart. I didn't even ask him. I treated him like a bitch, and I knew that was what he wanted because he moaned and cooed in pleasure and anticipation.
I then took my dick, pulled the foreskin back, spit on it, and aimed the torpedo head into his little asshole. Once I had it aimed right at his asshole, I hunched over him, and grabbed him hard around the stomach to make sure he didn't get away from me, then I whispered in his ear, "You wanna get fucked by a real man?"
He said, "Yea, please, fuck me."
With that, I jabbed my cock head into him. He yelped in pain, and his body tensed. His asshole felt like it was too tight for my dick, it felt like it was going to break, but I didn't stop. Instead, I asked, "Quires mas, papi?" (Do you want more, daddy?)
The guy didn't answer. He was in too much pain and probably just processing everything that was happening to him. I started to shove more and more of my dick into him, and I fuckin' loved it. It was so tight I thought I was gonna cum any second, I knew I wasn't going to be able to last.
The young guy just pushed back on my legs with his hands as if he wanted me to pull my dick out of him. Of course, I did not listen to him. I squeezed him with my arms tighter around his stomach, and stuck more of my dick in him and I was like, "Oh, yeah" feeling myself submerge to new levels of pleasure. The ring of his asshole started to give way to my dick, and I started to push my dick in and out of his asshole.
The feeling of fucking him was incredible. Every inch of his love channel squeezed down on my dick, so no matter how deep inside I was of him or how much I pulled out, the feeling was incredible. Of course, it felt extra good when I shoved my whole dick in there, and I rotated my fat shaft in small circles around his love channel, opening up his asshole even more.
"Fuck yeah, vato, fuck me, fuck me," the young guy finally started to get into it. Finally, when I knew he wasn't going to try to stop me from fucking him, I let go of my arm hold around his stomach. Then I started to hold his little waist with my hands, and I started to fuck him hard like a bitch.
"Fuck yeah, fuck that asshole, ese, fuck it harder," the gangster told me.
To make him feel more dominated, I squeezed his shoulders hard 'til it almost hurt him. Then I smacked him upside the head and told him, "Shut the fuck up, don't tell me how to fuck you." He wiggled around with my dick still in his ass, and I knew the bad treatment was turning him on.
He said, "Sorry, ese, fuck me like you want."
I told him to get on his back. With my dick still in his ass, he turned over, put his legs on my shoulders and laid on his back. I had good access to his asshole this way. I took his legs off my shoulders and spread them apart by the back of the knee. I spread them apart a lot 'till it made him feel a little uncomfortable like two twigs I was going to break apart, and I told him, "Now I'm gonna fuck you like the bitch you are."
I lifted his ass a little and started jumping him like a jack rabbit, super fuckin' fast, the fastest I could go because I wanted to come. As I fucked faster, the insults came faster to my lips, "You like to get fucked? You like to get fucked? You little faggot!"
"Yeah, fuck me! Fuck me!" he begged. His asshole felt incredibly wet and pliable, and I knew I couldn't hold on any longer. I put my tongue in his mouth, and he kissed me back greedily. I pulled away from the kiss and said, "I'm gonna cum," he pulled me back into the kiss, and he wrapped his legs and arms around me, and I had an incredible earth-shattering climax. I shot my load, and a milli-second later I felt the orgasm churning through my body as I stuck my tongue deep into the boy's mouth. I shot four loads and then rested on top of the boy.
This young kid, who's name is Raul, is still in the rehab home, and I fuck him every chance I get. I've also sucked some other guys in the rehab home who are not so goodlooking, but they have nice dicks, and they are homies who are down to get their dick sucked. The biggest dick I've ever sucked belongs to a 32-year-old gangster I met the rehab home. The first time I sucked him, we were alone together in the supply room. And right there amid the mops and brooms, I went down on my knees and sucked the longest dick. He shot in my mouth, and I licked him clean. For now, I plan to put a lot more hours into my community at the rehab home!